Contact Us
(updated on Apr 8, 2012)
Founder: Cameron Wong (黄冠能)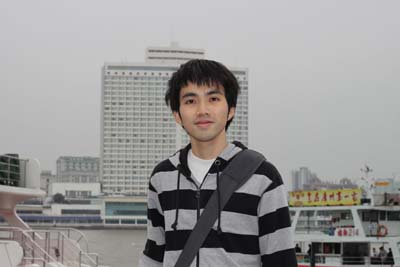 I graduated from Huazhong University of Science and Technology in Wuhan with dual bachelor's degrees in Computer Science and English. Then I got my master's degree in Computer Software Theory from Sun Yat-sen University (Zhongshan University). Now I am working as a software engineer in Guangzhou, China. To know more about me, you can also check my space and my profile in linkedin.
If you have any questions or suggestions about eGuideDog project, it will be very kind of you to let me know.
Different kinds of volunteers such as adviser, developer, document translator are welcomed.
Please contact me through <hgneng at gmail.com> or leave messages in the forum. Thank you!